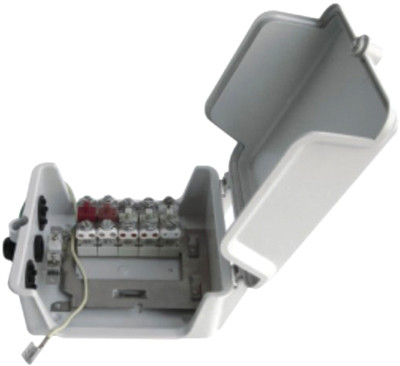 10 pair distribution box For STB JA-2065
Model

10 pair distribution box For STB
Description
1. The box can be mounted with 10 pcs STB module(drop wire connection module)

2. The box are suitable for outdoor, dustproof, waterproof .

3. A: without STB module, B: with 10 pcs STB module.

3. The inside box serves to install switching equipment.


Material:

1. Material of Plastic Parts: ABS or PC.



2. Material of metal Parts: Stainless Steel.


The module shoulde be ordered separately
Size: 220mm×190mm×95mm.