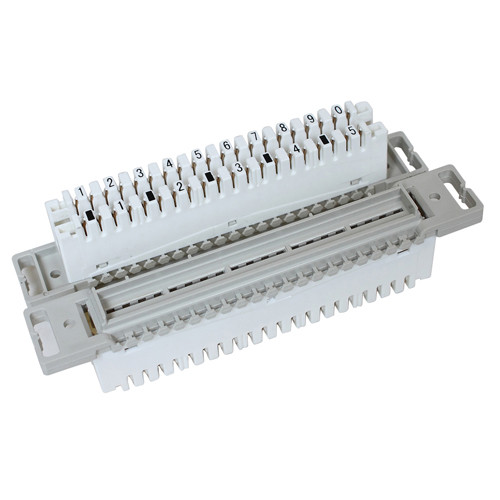 10 Pair Disconnection Module JA-1035
Model

10 Pair Disconnection Module JA-1
Description
1. The module can be put into PCB block on the base.

2. Internal diameter of wire: 0.4mm-0.65mm.

3. Grey color base, white color body.
Material:

1. Plastic Parts: PBT-V0 UL94 .

2. Contacts Pin: 0.5mm Phosphor bronze with silver-plated.

3. Silver-plated: 30U or according to client request.
Size: 124mm×21mm×40mm.