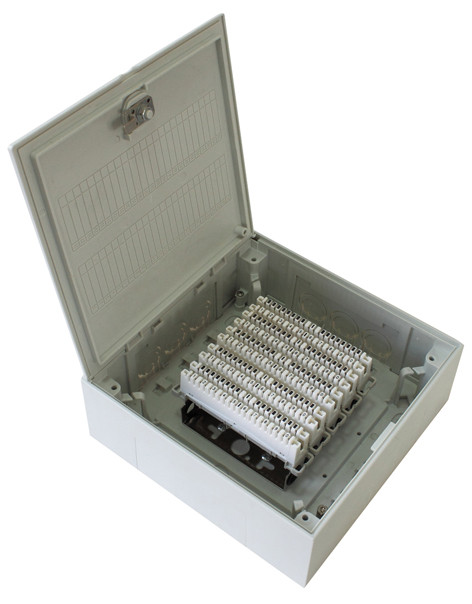 50 Pair indoor Distribution Box JA-2050
Model

50 Pair indoor Distribution Box
Description
1. JA-2050F, The box can be mounted with LSA-PLUS 10 pair disconnection or connection module.

2. Dustproof box is suitable for indoor wire distribution.

3. with wire ring. with coin lock.
Material:

1. Material of Plastic Parts: ABS.



2. Material of back mounting: 1mm thickness Stainless steel.
The module shoulde be ordered separately
Size: 210×210×75mm.