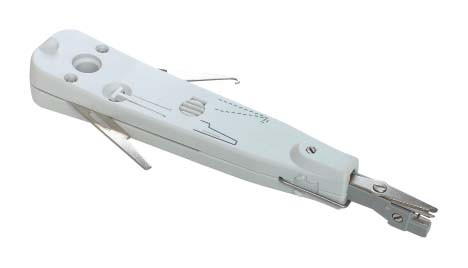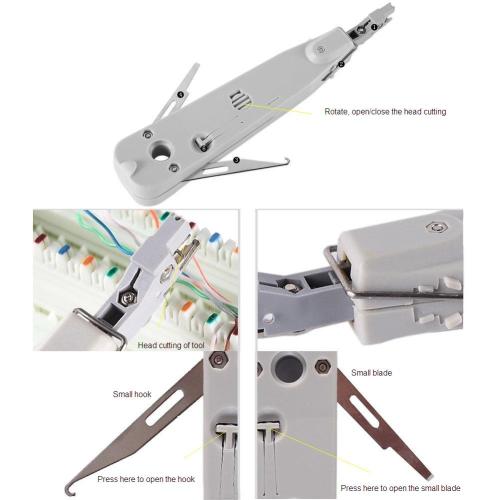 Krone LSA-Plus Punchdown Tool for LSA strip,patch panels and wall sockets
Item specifics
Material:

Plastic and metal
Function of tool ends:

crimp, cut and strip
Important parts:

small hook and small blade
Size:

Easy stored and transported
Description
Krone LSA-Plus Punchdown Tool
Specification:
For installing network cables in patch field or sockets
4 step installation
Description:
The insertion and Extraction tool, JA-4018B, is fitted with a sensor which trims excess cable when a termination has been completed. the conductor diameter range of the LSA+insertion tool is 0.35-2.6mm with an outside diameter range of 0.7-2.6mm. the lsa-plus insertion tool also include a cutting inhibitor clip, extraction hook and module removal blade.
Every netwok specialist should have this tool, because it lets you install twisted pair cables on LSA strips like, for instance, patch panels and wall sockets like a professional. the excess ends of cables are automatically trimmed as they are installed.
With a single push, the spring loaded mechanism will trigger the blade at just the right poing to seat and cut the wire to size. on/off selection turns on and off the cutting function.
Tool also includes a fold-out wire hook and spudger tip in the handle