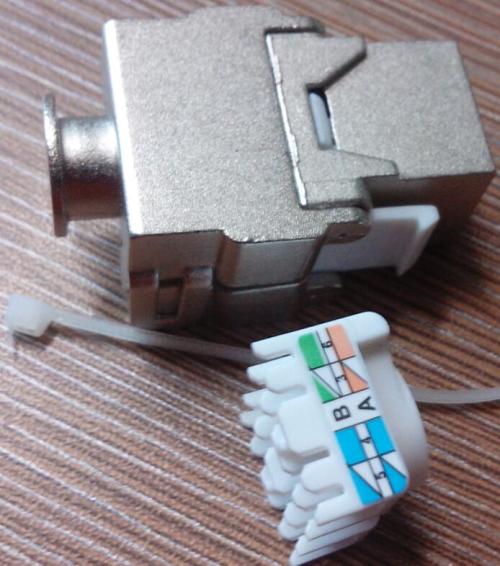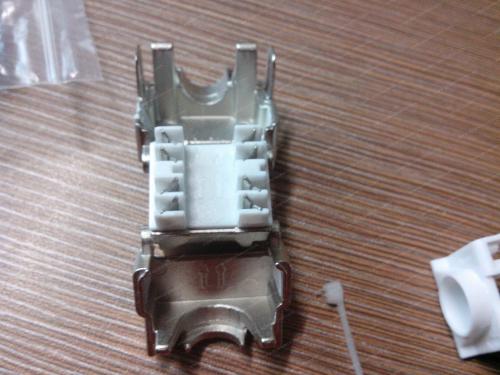 Toolless Cat5e/cat6 keystone jack shielded (Conector femea blindado CAT.5e/cat6)
Item specifics
Description:

Cat5e/Cat6 Tooless FTP keystone jack
jack type:

Cat6 keystone FTP type
Description
for voice traffic, data and images, according to requirements of ANSI / TIA / EIA-568B.2 (Balanced Twisted Pair Cabling Components) for horizontal or secondary wiring, internal use in access point in the area work for taking services in structured cabling systems.
it is also called : Keystone jack, making telecommunication, RJ-45 connector or simply female connector.
Feature:
- Exceeds the limits established in the rules for CAT.5e / Cat6;
- Performance guaranteed for up to 3 connections in channels of 100 meters;
- Body in thermoplastic not propagating high impact flame (UL 94 V-0);
- Contact Vias produced phosphor bronze nickel and gold;
- Mounted on printed double-sided circuit board;
- Connection terminals in tinned phosphor bronze, standard 110 IDC, for from 22 to 26 AWG;
- Protection traseirade cover already provided with the connector;
- Available in pinout T568A / B;
- Metal enclosure for easy mounting and perfect electrical connection with the cable shield;
- Compatible with all unloaded patch panels, mirrors and sockets.
Suitable for horizontal systems requiring robustness, reliability and extra protection against ingress and egress of EMI (electromagnetic induction) and RFI (radio frequency interference) such as offices with high sources of noise and interference, factory floors etc.