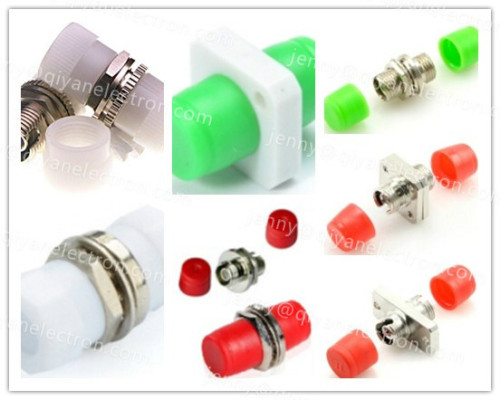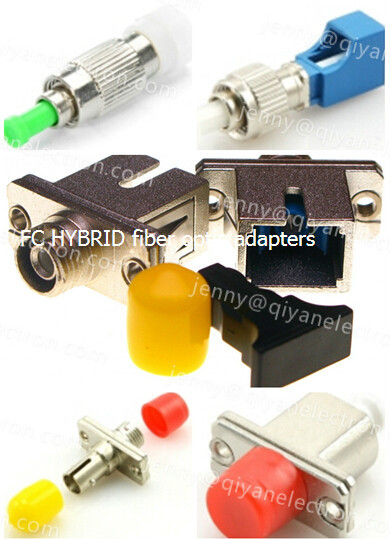 Item specifics
Adapter:

FC
Polish Mode:

UPC, APC,PC
Fiber cores:

Simplex
Material:

Metal or plastic
Cable length:

Customized
Description
FC Fiber Optic Adapters

Fiber optic adapters are used to provide a cable to cable or cable to equipment fiber optic connection. We supply a wide range of mating sleeves and hybrid adapters, including special male to female hybrid fiber optic adaptor.

Description:
The FC adapter are mainly used for single mode applications were precision is required. There are many kinds of fiber optic adapters, including SC, FC, LC, MU, ST and MTRJ. With its simple to use locking thread mechanism preventing accidental disconnection, this provides a very secure connection.
Features:
1. Thread and integration structure with reliable connector;
2. Square and round flange
3. High return loss, Low insertion loss
4. Push-and-pull structure, convenient for operation;
5. Split zirconia (ceramic) ferrule is adopted.
6. Used to mate two connectors together.
7. Usually mounted in a distribution panel or wall box.
8. FC adapter is available for all standard connector types in both single mode and multimode.
9. The adapters are color coded allowing easy identification of the adapter type.
10. Available with single-core & multi-core patch cords and pigtails.
Application:
FTTx, LAN, PON
Optical CATV
Local ring net
Optical fiber communication system
Optical fiber test equipment
Optical fiber sensor