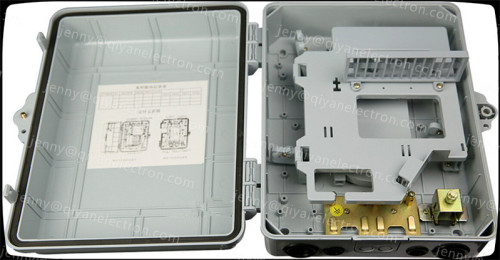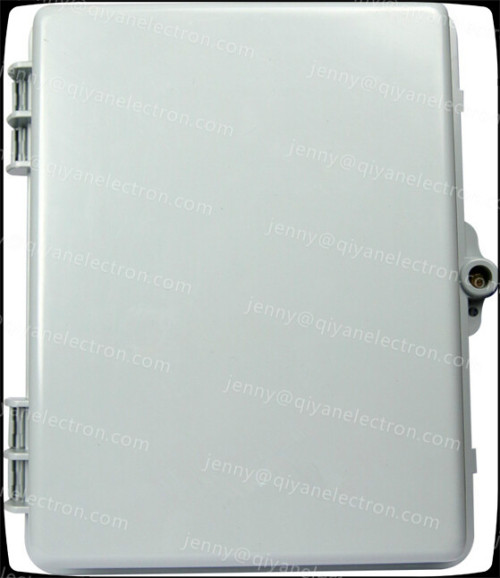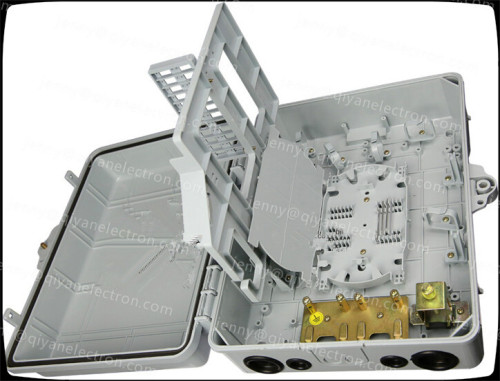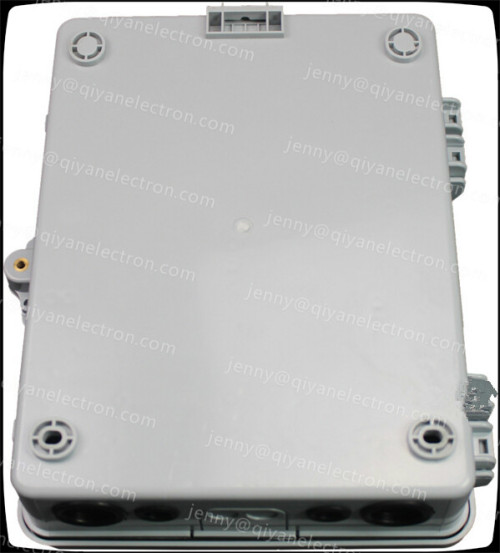 Outdoor 24 fibers plastic housing Fiber optic distribution box
Item specifics
Product name:

Outdoor 24 fibers plastic Fiber optic box
Protection level:

IP 55
Material:

ABS with PC
Feature:

Water-proof design box
Place or origin:

Ningbo,China
Description
Outdoor 24 fibers plastic housing Fiber optic distribution box

Overview:
This distribution box terminates up to 2 fiber optic cables, offers spaces for splitters and up to 48 fusions, allocates 24 SC adapters and working under both indoor and outdoor environments. It is a perfect cost-effective solution-provider in the FTTx networks.
Features:
1. ABS with PC material used ensures the body strong and light.
2. Water-proof design for outdoor uses.
3. Easy installations: Ready for wall mount – installation kits provided.
3. Adapter slots used – No screws and tools needed for installing adapters.
4. Ready for splitters: designed space for adding splitters.
5. Space saving: double-layer design for easier installation and maintenance:
Upper layer for splitters and distribution or for 24 SC adapters and distribution.
Lower layer for splicing.
6. Cable fixing units provided for fixing the outdoor optical cable.
7. Protection Level: IP55.
8. Accommodates both cable glands as well as tie-wraps.
9. Lock provided for extra security.
10. Max allowance for entry cables: max diameter 15mm, up to 2 cables.
11. Max allowance for exit cables: up to 24 simplex cables.

Other details:
Dimensions (H*W*D):
330mm* 260mm*130mm
Adapter Capacity:
24 pcs
Number of Cable Entrance/Exit:
Max diameter 15mm, up to 2 cables
Optional Accessories:
Splitters, adapters, pigtails, splice trays, heat shrink tubes